As a habit now, the day started by Julia Carolino's presentation about how to access local identity related to the perception of the landscape. This ethnological approach was a good frame to help students t drive better their enquiries and interviews that they have planned to do today.
Then each group went on the field to meat people or to continue their investigations on the desk.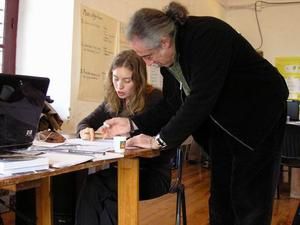 Jean François helping Clemence to better her 3D diagram
fortunately, the grey clouds were not to aggressive and it has been possible to g everywhere without any trouble.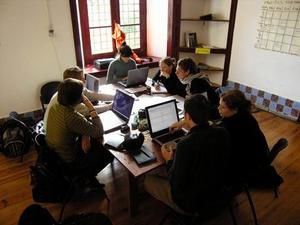 work iin groups n the convento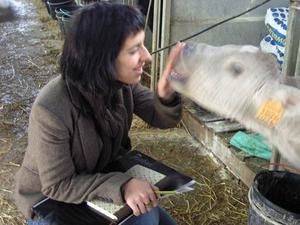 Catarina driving an interview in a calves farm
At the end of the day, Janez presented the last lecture about
Landscape ecological principles as a backbone of nature conservation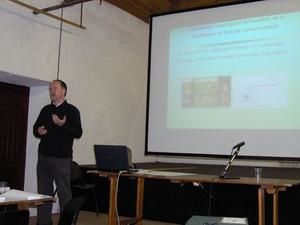 Janez presentation
After the dinner, each group continued the work, especially to present the work that they have done and their expectations for the meeting that is planned for tomorrow morning.