2 km in 4 hours (Portuguese record)
Hello blog!
Today was a nice day here at Lista. The walking trail group went on an exploring trip to check out the already excisting trails in the beautiful landscape around Lista. We were looking at the trail signs, took pictures of the landscape, interviewed people (1!) and most important looked for the Great White Moose!
So before lunch everything was really great. Everybody was happy, the sun was shining and we went to a super location on the top of a mountain called Gråfjell. (Located on the west side of Lista. We can show you because you need to go there to see the view!)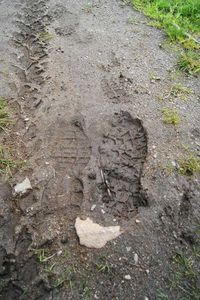 White moose track?
The view from Gråfjell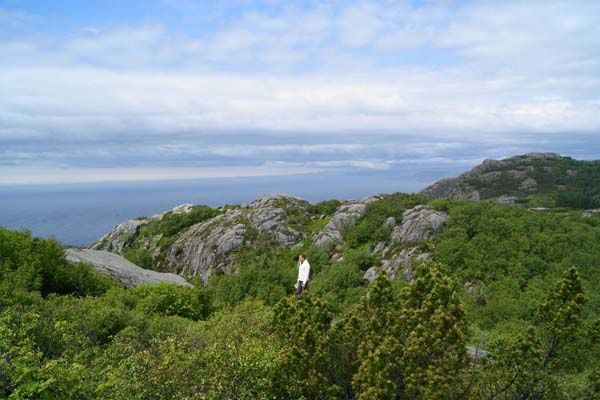 The great white moose? Not sure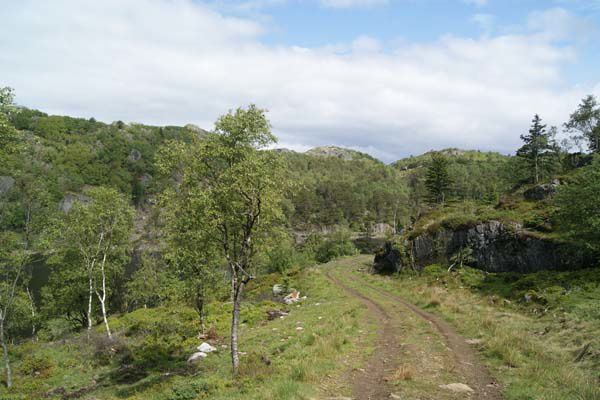 A nice trail for walking
Then after lunch we went to see some other trails from Ulgjell.(Located on the east side of Lista, north of the little village Vanse). The sun was still shining and we now decided to split the group into 3 smaller groups: Ana and Vera went north, Petra and Csilla went south and Stephane and Henning went east. And the story about the portuguese record began. So we were going in different directions and were supposed to return to the car at 16:45. But only 4 people returned in time. So we miss 2 peolpe. 2 portuguese people. After 30 minutes we try to call them.No contact. We wait for 10 more minutes. Still no contact. So at 17:25 we get a SMS: "Wait for us. We get there in 10 min maybe". So we waited. Then 3 hours and 3 similar messages later we get a call: "We are LOST!" Finally they found us. Everybody was safe and wet. (Not me).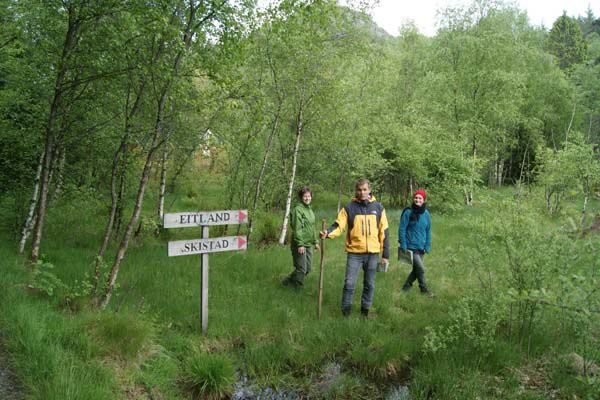 The start of the wet watertrail from Ulgjell ti Skistad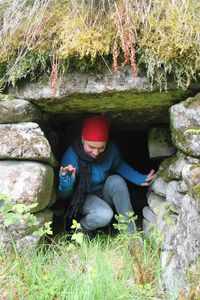 Petra explore the norwegian heritage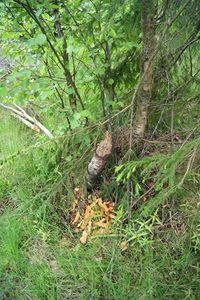 The beaver?
So here are one picture from the LOST trip: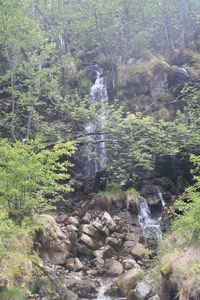 Waterfall
More pictures will be in next episode of the lost walking trail group.